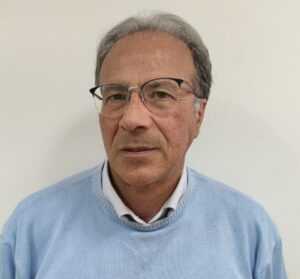 Synthesis | Functionalization | Characterization | Degradation | Reactive-Blending |
Senior researcher – SS Catania
filippo.samperi(-at-)cnr.it
SHORT CV
Dr. Samperi carries out his research activity in the field of synthesis of new homopolymers and copolymers by reactive blending under controlled conditions, and also in the characterization of polymeric materials by means of advanced mass spectrometry techniques. He is the co-author of 106 publications in the most important international peer-reviewed scientific journals in the polymeric field, as well as 5 book chapters and 30 minor publications. Index H: 30 (Scopus). His research focuses on the Synthesis and Characterization of Polymeric Materials, summarized as follows: 1) Studies on the chemical reaction that occurs during the reactive mixing of polycondensates (e.g. polyesters, polyamides, polycarbonates, etc.) 2) Synthesis of copolymers by Reactive Mixing of commercial polycondensates. 3) Studies on the thermal degradation mechanism of polymers and their stabilization. 4) Synthesis and characterization of customized polyethersulfones 5) Characterization of polymers by means of advanced mass spectrometry techniques. 6) Determination of contaminants in PET bottles. Recently, several studies have focused on the synthesis and characterization of tailored poly (ether sulfone). and on the characterization of volatile (VOCs) and non-volatile organic compounds as contaminants and non-volatile additives in Italian PET bottles He collaborates i) with the Dr S. Destri team's (SCITEC – CNR Milan) on the chemical characterization of custom synthesized polyconjugates, and ii) with Prof. A. Cappelli (University of Siena) on the characterization of customized polybenzofulvenic derivatives. He is a reviewer of articles for the main macromolecular journals such as Macromolecules; Polymer, Polymer Degradation & Stability, European Polymer Journal, Journal Analytical and Applied Pyrolysis; Advances in Polymer Technology, Polymers, Materials.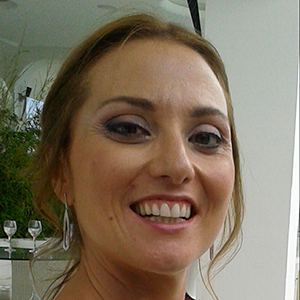 Biosensors | nanostructures | nanoflakes | recovery |
Researcher

– SS Napoli/Portici
lucia.sansone(-at-)ipcb.cnr.it
SHORT CV
Lucia Sansone research activity is focused on the area of new organic and inorganic materials, particularly graphene oxide, new polymeric materials for fuel cells, polymer-based composites, polymeric beads synthesis, moreover, she is studying the self-assembly of colloidal photonic crystal and magnetite nanostructure for use in optical sensors and fiber optic sensors. Her scientific activity has been disseminated through the publication of more than 30 papers on international, peer-reviewed journals, and through more than 30 contribution to national and international conferences.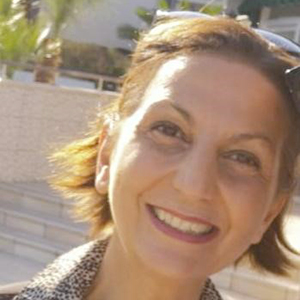 Biodegradable polymers | food-agricultural  bioactive packaging | waste biomass recovery and upgrading | biopolymer-biocomposites  chemico-physical characterization |
gabriella.santagata(-at-)ipcb.cnr.it
SHORT CV
Preparation and chemico-physical characterization of polymeric based materials, with particular attention to biodegradable polymers in form of films and biocomposites. The polymers investigated are mostly thermoplastic polymers, in particular aliphatic polyesters, and polysaccharide based materials as sustainable plastics for both active food packaging, agricultural activity and biomaterial.
Investigation of properties-structure correlation of films and biocomposites.
Reactive processing of biodegradable thermoplastic polymers.
Preparation and characterization of hydrogel based biomaterials including antibacterial agents for controlled release.
Knowledge of main polymeric characterization techniques: thermal properties (DSC, TGA, DMTA), mechanical properties (Dynamometer, Charpy, Flexural test), morphological analysis (SEM-TEM), spectroscopy (FTIR, UV-VIS, XRD, NMR), Viscosimetry, analysis of permeability to gases, rheological analysis.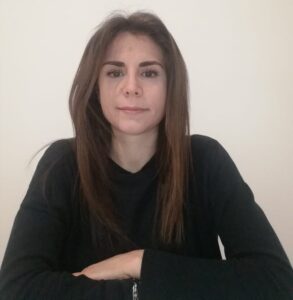 Polymer composite | Sustainable polymers | Porous materials | Wide and small angle X-ray scattering |
Temporary researcher

– SS Napoli/Portici
SHORT CV
Dr. Chiara Santillo is a Post Doctoral Research Fellow at Institute of Polymers, Composites and Biomaterials (IPCB) – National Research Council, Naples (Italy). She graduated in Chemical Sciences and received the Ph.D. in Chemical Sciences at the University of Naples Federico II (Italy). Her current research activity is focused on the development and characterization of polymeric composite materials addressed to face the the main "societal challenges" by investigating the potential of graphene and its derivatives. The main goal of the research is to study the relationships between molecular and crystal structure, spatial distribution and interfacial interactions between filler and polymers and physical properties of resulting nanocomposites in order to find the best architecture from nano- to macroscale, synthetic approach and processing conditions that ensure to obtain the target properties.
Synthesis | MALDI | Hybrid Materials | Environment |
Scamporrino Andrea Antonino
andreaantonio.scamporrino(-at-)cnr.it
SHORT CV
Andrea was born in Catania, Italy in 1980. After his master's degree in industrial chemistry, he achieved the PhD Degree in Polymeric Materials for Special Uses in 2010. The research activity was developed at the following scientific structures: Department of Physical and Chemical Methodologies for Engineering of the University of Catania; Department of Chemical Sciences of the University of Catania; Institute of Polymers, Composites, and Biomaterials of the National Research Council (IPCB-CNR). In addition, thanks to the acquired scientific experience, various activities have also been carried out in the industrial field at the Hellatron and Raecycle companies. Briefly, the activity which was done during the scientific training period can be summarized in: the design, synthesis, and characterization of monomers, their polymerization (e.g. PES, PEES, PCL, PEG); structural and thermal characterization, and usage tests (e.g. amino-ended oligomers as curing agents for epoxy resins). In recent years, to extend the application range of polymers with high conformational stability to sectors such as water purification, selective membranes, and others, research has been aimed at creating polymers with electrolytic functions obtained through post-polymerization modifications designed to insert groups or pendants with these characteristics. The activity carried out at private companies has allowed the development of excellent knowledge of the chemistry of nano-silicates and their processing/production techniques and of issues related to industrial recycling, disposal, and classification of various categories of waste. Recently the research activity is moving more and more on nano-hybrid materials and the fight against environmental pollution, particularly the recovery of water-polluting materials.
In the context of the EnJoiPol group, he deals with technology transfer, communication, and scientific dissemination.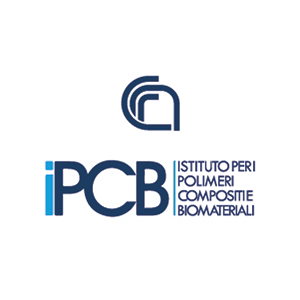 polymers | biomass | sustainability |
gennaro.scarinzi(-at-)ipcb.cnr.it
SHORT CV
Graduated in Industrial Chemistry at Università degli Studi di Napoli in 1984, researcher at the IPCB of CNR in Pozzuoli from 1987. His research activity has been carried out in the field of polymer blends, thermosetting systems, organic-inorganic hybrid nanocomposites and, biocomposites. One of the main subjects of his work has been the correlation between preparation conditions of the studied systems and the physico-mechanical properties of the obtained materials. At first, his area of interest was focused on the preparation and characterization of thermoplastic polymer blends with functionalized polyolefinic rubbers. Interesting correlations between the formulation conditions of the system, functionalization of the rubber and impact mechanical properties of the prepared materials were found. Next, he was involved in the study of epoxy, unsatured polyester and bismaleimide thermosetting systems. The research activity was focused on several topics regarding the modification of this class of materials. The subjects explored concerned the toughening of thermosetting matrices with reactive liquid rubbers or thermoplastic polymers as well as the synthesis of interpenetrated polymer networks. Later, his working interest shifted to the synthesis of organo-inorganic hybrid systems obtained via sol-gel using silica as the inorganic component. The occurrence of nanostructures was recorded both for polyimide and epoxide matrices. At the moment, he is involved in the recovery and modification of waste lignocellulosic biomasses and their use as fillers in biocomposites. In particular, his interest is focused on the sustainability of the fractionation process of the biomasses along with the bio-based origin and biodegradability of the polymer matrices.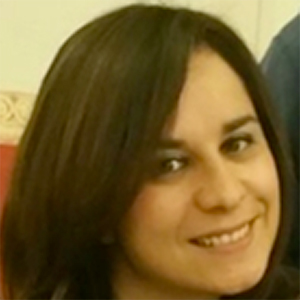 Functional Materials | Nanostructures | Nanocomposites | Materials for Energy | Sustainability |
Researcher

– SS Napoli/Portici
loredana.schiavo(-at-)cnr.it
SHORT CV
She worked at the Italian National Agency for New Technologies, Energy and Sustainable Economic Development (ENEA) (2006-2007); the Italian Technological District for The Engineering of Polymeric and Composite Materials and Structures (IMAST Scarl) (2007-2008); the Institute for Composite and Biomedical Materials of the National Research Council (IMCB-CNR) (2008-2011); the Institute of Polymers, Composites and Biomaterials of National Research Council (IPCB-CNR), (2012-2017), where she is currently permanent researcher (2022). Her scientific research activity mainly focused on the synthesis, preparation and characterization of: i) nanostructured ferrites for the hydrogen production; ii) new polymeric materials for the development of epoxy resin-based composites used as structural adhesives; iii) conductive biomaterials for the tissue engineering applications; iv) nanostructured metal hydrides and their polymeric composites for hydrogen storage applications. Her current research interest related to the development of functional nanomaterials and composites for applications in the energy field.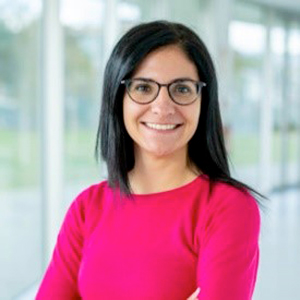 Magnetic nanocomposites | Polymeric nanoparticles for drug/gene delivery | Hydrogels and scaffolds for tissue engineering | Cell-biomaterials interactions |Bioreactors |
Researcher

– SS Napoli/Portici
stefania.scialla(-at-)cnr.it
SHORT CV
Currently, Stefania Scialla is involved, as participant and as principal investigator, in different national/international projects focusing on: cell-biomaterials interactions through dynamic bioreactors; synthesis of polymeric nanoparticles for gene delivery; design and development of scaffold functionalised with natural bioagents for tissue engineering. Her main research interests cover theranostic nanocomposites for cancer therapies; biomimetic scaffolds with controlled architectures for tissue engineering; natural chemical crosslinking agents; biomaterials production from renewable sources (e.g., fish wastes, microalgal biomass extracts or microbial fermentation); cell–materials interactions under static and dynamic conditions. She is member of the European Society for Biomaterials (ESB); she serves as reviewer and guest editor for different high impact journals; she is author and co-author of peer-review papers, book chapters and communication at national/international conferences.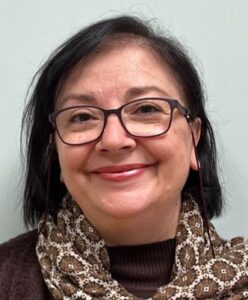 Administration | determinations | orders |
Administrative assistant – SS Napoli/Portici
mariarosaria.sessa(-at-)cnr.it
Cell Culture | Cell-material interactions | Cytotoxicity study | Study in vitro on Ostegenesis and Angiogenesis processes | Study in vivo on potential anti-inflammatory drugs | Biomaterials | Polymers and composites for biomedical application | Bone repair and regeneration | Wound healing process |
Researcher

– SS Napoli/Portici
alessandra.soriente(-at-)cnr.it
SHORT CV
Alessandra Soriente graduated in 2014 in Chemistry and Pharmaceutical Technology at University of Naples Federico II, working on the effect of a new compound, an acid pirinixic derivative, on leukotriene biosynthesis in mouse zymosan-induced peritonitis model. She received her PhD in "Industrial product and process Engineering" in 2018 at University of Naples Federico II, working on the effect of composite systems based on calcium phosphate nanoparticles (CaP) in polymeric matrix and 3D Chitosan (CS) based-scaffolds on cellular behaviour in terms of Osteogenesis and Angiogenesis processes. During her PhD course, she has been visitor at the Institute of Bioengineering of Catalonia (IBEC), Barcelona, (Spain) under the supervision of Professor Elisabeth Engel. Her research activity has concerned the knowledge about cell-material interaction, cytotoxicity test (i.e. live-dead assay) and Angiogenesis process studies for CS-based scaffolds.
Later, she has been Post Doc at National Research Council of Italy (IPCB–CNR) in Naples, working on the development of nano-structured materials for the realization of devices for preventing biological risk in hospital. Alessandra Soriente works currently as Staff Researcher at Institute of Polymers, Composites and Biomaterials (IPCB-CNR) in Naples where she works on cell-materials interactions and cell culture systems (3D scaffolds, hydrogels, composite materials, films) in the field of regenerative medicine. Moreover, her experience is also related to study the materials effect on inflammatory response and wound healing processes.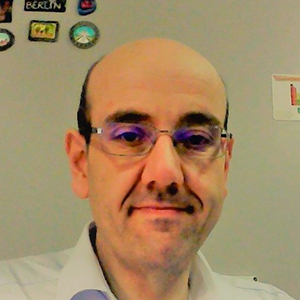 Polymer Processing | Materials for Orthotics and Prosthetics | Multi-Functional Nanocomposites | Self-healing Materials | Polymer Composites for Electronics and Energy Storage |
Senior researcher

– SS Napoli/Portici
andrea.sorrentino(-at-)cnr.it
SHORT CV
Research interests:
Polymer Processing, Product Design and Process Development
Additive Manufacturing of High-Performance Composites materials
Innovative Materials for Orthotics and Prosthetics
Self-healing materials
Polymer for Lubrication and Abrasion Resistance
Nanocomposites for High Barrier and Electrical applications
Materials for Electrochemical Energy Storage systems
Materials for Bio-Electronics
Grown materials as resource for sustainable Foams, Films and Fibers
Bio/Photo-Degradation of polymer materials
Innovative Techniques for Recycling of Post-Consumer materials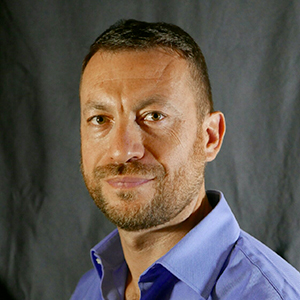 Foams | Thermoplastic composites | Structural characterization | Anisotropic structural and functional materials |
Senior researcher

– SS Napoli/Portici
luigi.sorrentino(-at-)cnr.it
SHORT CV
Luigi Sorrentino graduated in Materials Engineering in 1999 with the thesis "Foams morphology from polyolefins blends" (supervisors Prof. D. Acierno and Prof. S. Iannace) and got his PhD degree in 2003 defending the thesis "Preparation and characterization of PET foams by using nitrogen and carbon dioxide" (supervisors Prof. D. Acierno and Prof. S. Iannace), both at the Department of Materials and Production Engineering of the University of Napoli "Federico II" Italy.
His main research activities are focused on the following topics:
Research and development on complex cellular systems based on micro- and nano-sized thermoplastic composites, in particular on the correlation between functional and/or structural properties and the morphological characteristics of the foams;
Characterization and modelling of the structural and functional behaviour of cellular materials, with particular emphasis on the interactions between matrix and fluid;
Composite materials reinforced with long fibres, based on thermoplastic and thermosetting matrices, with particular emphasis on multifunctional composite hybrids and on the development of innovative processing technologies aimed at lowering the density of the composite structuers;
Research and development of innovative expanded materials based on polymers and magnetic particles with structural and/or functional properties sensitive to the magnetic field application;
Innovative materials based on polymers and functionalizing particles with structural and functional properties related to electric and electromagnetic fields.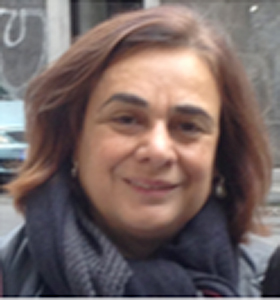 Polymers | porphyrins | graphene |
emanuelateresaagata.spina(-at-)cnr.it
SHORT CV
In the last years the research activity has concerned the synthesis of polyporphyrins combined with graphene 3d  for water remediation.
In particular a  Ni-free/G-Porph polymer composite, having photoactive and protective  porphyrin polymers as coating film, was prepared and its photocatalytic ability   in degrading different classes of pollutants was tested.
Porphyrins have great potenzial in visible-light photocatalytic applications because of their large extinction molar coefficient in the visible-light region, but their photocatalytic efficiency is limited by the fast recombination of photo-induced electron-hole pairs. The assembly  of porphyrin polymers by π- π interactions, with Graphene, promotes  the electron transfer process at the graphene surface that, prolong  the life-time of the excited state,  and improves the photocatalytic performance.
Nickel free-graphene /porphyrin copolymer  composite was obtained by the following  steps
synthesis and characterization of porphyrin polymers
spin-coating of porphyrin-copolymer on ni-foam/graphene substrate with the double function of visible-light photocatalyst and protective agent during nickel etching.
etching by hcl 1 m solutions, to eliminate nichel substrate
Photocatalytic activity of Nichel-free/Graphene-Porphirin polymer under visible light irradiation, was tested by monitoring the degradation of   different classes of pollutants.
The data obtained suggest us that this material can be considered an ideal  candidate in the field of  water remediation.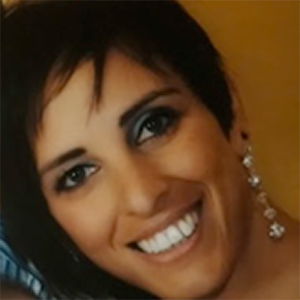 Chemical functionalization | multifunctional polymeric materials | multifunctional properties | active compound | controlled release kinetics |
Researcher

– SS Napoli/Portici
mariamelia.stanzione(-at-)cnr.it
SHORT CV
Research activity is focused on the synthesis, characterization and modelling of innovative polymeric materials by embedding functionalized micro and nanoparticles in the design and optimization of the multiscale chemical composition studying the fundamental correlation between material properties and structure, to impart tailored (multi)functionalities such as high barrier properties, mechanical performances, thermal stability, control and triggering of the active compound release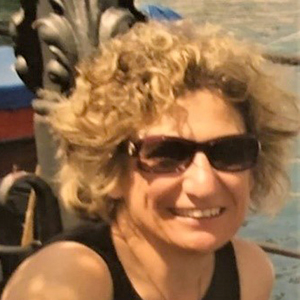 Glycomics | Mass spectrometry | Bacterial lipopolysaccharides | Glyco-biomarkers | Human glycosylation diseases |
Senior researcher

– SS Catania
luisella.sturiale(-at-)cnr.it
SHORT CV
In 1992 I graduated in Chemistry from the University of Catania. From 1992 to 1994 I earned a post-doctoral research grant at the National Research Council of Italy (CNR), Institute of Chemistry and Technology of Polymers (ICTP) in Catania dealing with structural characterization of microbial polysaccharides. My research activity continued at "G. Ronzoni" Institute for Chemical and Biochemical Research in Milan (nonprofit research foundation), where I worked from 1995 to 2001 focusing on methods for obtaining bioactive heparin-related products through chemical modification of microbial polysaccharides and evaluation of their structure/function relationships. Since 2001 I am Permanent Researcher at the CNR Institute of Chemistry and Technology of Polymers (now Institute for Polymers, Composites and Biomaterials – IPCB) in Catania. Since 2010 I am IPCB-CNR Senior Researcher and manager of the glycoproteomic laboratory in Catania. My main skills and competences deal with the following issues: 1) Translational research on biomolecules characterization by mass spectrometry techniques in the glycobiology field; 2) Structural characterization of microbial glycans from pathogen, opportunistic or symbiont bacteria affecting in the immune recognition pathways; 3) Omic Sciences: clinical application of glycomics in human genetic glycosylation defects; 4) Studies on glycoproteomic alterations in human neurodegenerative disorders. Over the years (until 2022) I've been co-author of 100 papers and 9 book chapters in peer-reviewed scientific journals on these topics.