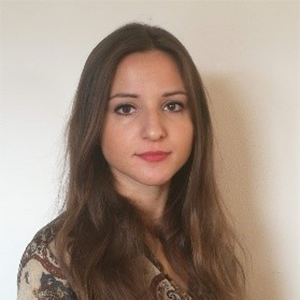 High barrier coatings | Nanocomposite | biodegradable-bioresorbable Polymers | Ultrasonic spray coating | Smart packaging |
Temporary researcher

– SS Lecco
alessia.cabrini(-at-)ipcb.cnr.it
SHORT CV
Alessia Cabrini is a Research Fellow at the Institute of Polymers, Composites, and Biomaterials (IPCB, Lecco) and PhD student in Materials Engineering at Politecnico of Milano.
She graduated in Materials Engineering in 2019 at Padova University. From 2019 to 2020, she was research fellow at the same university, working on the development of geopolymer matrix composite materials reinforced with carbon and Kevlar fibres via cold sintering.
Currently, her research activity is focused on the development of innovative multifunctional nanostructured biopolymeric materials and polymeric surfaces engineering for application in food packaging, with particular reference to the modulation of barrier properties and the controlled release of active molecules. This activity is carried out as part of the research program "Improvement of agri-food production and innovative technologies for a healthier, safer and more sustainable diet" (HUB sPATIALS3).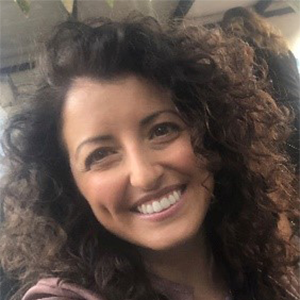 Thermoplastic polymers | High performance | Nanocomposites | Foams | Bioplastics | Smart packaging
Temporary researcher

– SS Napoli/Portici
livia.cafiero(-at-)ipcb.cnr.it
SHORT CV
Master's degree in Materials Engineering at University of Naples "Federico II", Ph.D in Engineering of Materials and Structures, at "Federico II", with a thesis entitled "Control of cell morphology on micro and sub-micrometric scale in foams of blends of thermoplastic polymers". For the Institute for Polymers Composites and Biomaterials (IPCB – CNR) she has been involved in the following research projects: "Thermoplastic composites and structures for means of transport (CESPERT)" on the preparation and characterization of thermoplastic sandwich structures for the production of flat and curve high performance panels; "FIRB ITALNANONET" on nanocomposite systems with thermoplastic matrix; "Production technologies of thermoplastic composites (TECOP)" for the development and multifunctional characterization of mixtures and nanocomposites from high-performance thermoplastic polymers for the production of sandwich structures by in situ foaming. She worked on the development of miscible and immiscible thermoplastic blends from high-performance polymers and their batch foaming process. She was also involved in the realization of thermoplastic nanocomposites with multifunctional nanometric fillers and polymer composites reinforced with long fiber and fabric, with subsequent realization of expanded composites and sandwich structures.
Since 2019 she has been working on the projects "Multifunctional polymer composites based on grown materials – MI-FLOWER PRIN 2017" and "SP4SL-Smart packaging for smart living" dealing with the study and development of nanocomposite materials to be used in new smart packaging with reduced environmental impact. In particular, she deals with the innovative processing of bio-based and/or biodegradable materials, the development of new approaches for the improvement of active packaging, mainly for the food industry, and the design of eco-sustainable and multifunctional polymer systems for the realization of foamed structures.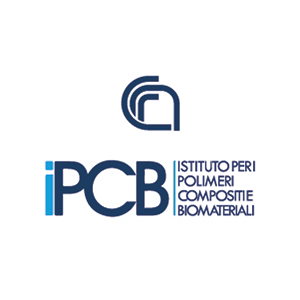 luigi.calandrelli(-at-)ipcb.cnr.it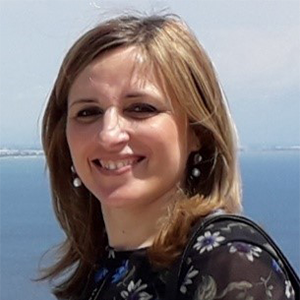 Management | Monitoring | R&D Programmes | Sustainable Development
Temporary researcher

– SP Pozzuoli
daniela.capuano(-at-)ipcb.cnr.it
SHORT CV
Daniela Capuano, Masters' Degree in Economics at University of Naples "Federico II", is expert on management and monitoring of R&D projects.
After a working experience at a Financial Company, where she has gained skills on topics related to Sustainable Development, in 2021 she has started to work at IPCB CNR through a Research Grant on the following research programs:
– PON ARS01_01183 SIRIMAP – Detection system of plastic marine pollution and successive recovery-recycling;
– ATOS – Automation of the separation of plastic waste aimed at their reuse by mechanical recycling.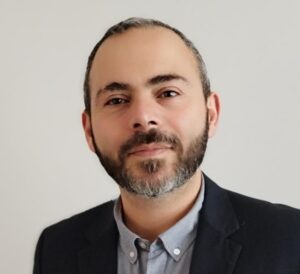 polymers | plastic extrusion | additive manufacturing | injection moulding | mechanical characterization
Technologist

– SS Catania
domenicocarmelo.carbone(-at)cnr.it
SHORT CV
Graduated in Mechanical Engineering from the University of Catania, Technologist at IPCB-CNR S.S. in Catania. He provides research support in the field of polymer materials technology, with particular focus on technological and research aspects in the biomedical, packaging, food, civil, and automotive sectors. He pays particular attention to polymer processing technologies: extrusion with discontinuous mixer, extrusion with double-screw and single-screw systems, mini-extrusion lines for bubble and flat film, and injection moulding; rapid prototyping techniques, design techniques using parametric solid modelling systems, and techniques for 3D digital surveying; mechanical and thermal characterization of polymer materials Evaluator of projects for the Ministry of Economic Development and Made in Italy (formerly known as MISE).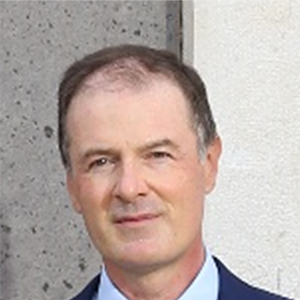 Functional Materials | Nanostructures | Nanocomposites | Sustainability | Materials for Energy Applications
Research director

– SS Napoli/Portici
gianfranco.carotenuto(-at-)cnr.it
SHORT CV
Dr. Gianfranco Carotenuto received his degree in Chemistry (1991) and PhD in Materials Technology and Industrial Plants (1994) at University 'Federico II' of Naples, Italy. He was post-doctoral researcher (1995) at The Center for Advanced Materials Processing (CAMP), Clarkson University, Potsdam (New York State, U.S.A.); visiting scientist (1996) at INM (Leibniz-Institute für Neue Materialen) in Saarbrücken (Germany); post-doctoral researcher (1997-1998) at Department of Material Science and Production, University 'Federico II' of Naples; contract Researcher (1999-2000) in the Institute for the Technology of Composite Materials (ITMC-CNR) in Naples; and then Researcher (2001), Senior Researcher (2006) and Research Director (2020) in the Institute for Composites and Biomedical Materials (IMCB-CNR), later became: IPCB-CNR, in Naples. Dr. Carotenuto was contract Professor (2000-2010) at Engineering Faculty and at Letters and Philosophy Faculty, University 'Federico II' of Naples. He is author or coauthor of many publications on international journals in the field of material science and engineering and Editor of two books on 'Metal-Polymer Nanocomposites' published by the Wiley. He is coauthor of 10 international patents and many presentations at national and international conferences. His Scopus H-Index is 25 (at March 12, 2022). He is in the editorial board of the scientific journals: Advances in Materials Science and Engineering (Hindawi) and Journal of Advanced Biotechnology and Bioengineering (Synergy Publishers) and Guest Editor for some Special Issues of the journal: Coatings (MDPI).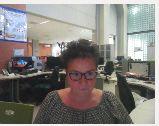 Parallel Computing | Numerical Algorithm | Computational Science
luisa.carracciuolo(-at-)cnr.it
SHORT CV
Graduated with honors in mathematics in 1995 at the Federico II University, since 1996 she has carried out research activities relating to the development of algorithms for High Performance and Distributed Computing infrastructures. Since 2001 she has been a researcher of the CNR. Her activities, related to Computational Sciences, aim at the development of algorithms and software for advanced computing platforms with particular attention to the influence that the computing environment has on their performance.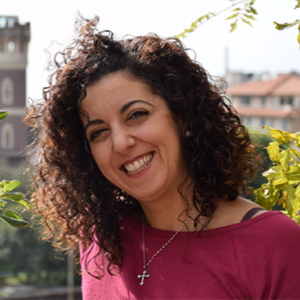 Polymer Degradation | Photocatalysis | Environmental remediation | Mass Spectrometry characterization | hybrid materials
sabrinacarola.carroccio(-at-)cnr.it
SHORT CV
Sabrina Carola Carroccio received a Master's Degree in Industrial Chemistry (110/110 cum laude) and a Ph.D. degree from the University of Catania in 1997 and 2002, respectively. Since 2001, she has been working for the Institute for IPCB-CNR Catania Unit.
Her scientific know-how consists principally in the chemical structural characterization by MS of plastic formulates, including nanocomposites and hybrid materials and related degradation processes under different sources. From 2016 to 2020, she joined the WATER multidisciplinary team of CNR-IMM to tackle polymer-related issues for more sustainable applications. She acquired skills in graphene synthesis by Chemical Vapor Deposition (CVD), synthesis of photocatalytic materials based on organic and inorganic semiconductors, surface characterization. To date, as team leader of EnjoiPol (Environment Joins Polymers) group formed by IPCB and ICB researchers, the main interest is focused on the synthesis of polymer-based materials for the remediation of water from organic and inorganic toxic contaminants. In this view, both adsorption and photocatalytic strategies are used to produce materials.
Other activities related to environmental areas regard the characterization of micro and nano-plastics by MS techniques.
More details, including responsibilities and commitments, are reported on her CV on the page http://www.ipcb.ct.cnr.it/ct/SCarroccio.htm.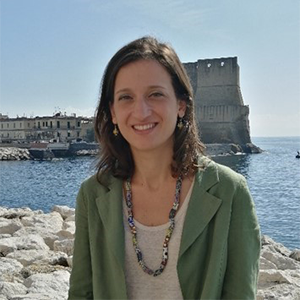 Microporous polymers | hierarchically porous materials | graphene hybrids | coatings | sustainable recycling
rachele.castaldo(-at-)ipcb.cnr.it
SHORT CV
Rachele Castaldo, Materials Engineer and PhD at the University of Naples Federico II, is permanent researcher at IPCB-CNR.
Her research activity is focused on the design, development and study of advanced functional nanostructured materials with particular interest on the investigation of their textural properties and their surface-molecule interactions. More specifically, her research activity is centered on the development and study of the following systems:
High surface area microporous, mesoporous and hierarchically macro-meso-microporous organic, inorganic and hybrid materials with tailored functionality and adsorption/desorption properties for water and air remediation;
Smart polymer coatings embedding stimuli-responsive nanocontainers of active agents;
Nanostructured hybrids thin films and coatings for flexible packaging and textiles based on graphene derived materials, lamellar phyllosilicates and nanostructured cellulosic materials with advanced barrier and/or sensing and electrical properties;
Eco-sustainable traditional, bio-derived or bio-degradable polymer blends and nanocomposites for applications in the packaging, textile, furniture, automotive and building sectors;
Safe and sustainable recycling-by-design solutions for polymer based composite materials.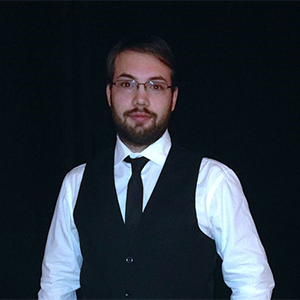 DRUG DELIVERY | BIOMATERIALS | NANOTECHNOLOGIES | INNOVATIVE DRESSINGS | MATERIALS OF NATURAL ORIGIN
ovidio.catanzano(-at-)ipcb.cnr.it
SHORT CV
Dr Catanzano is currently a researcher at the Institute of Polymers, Composites and Biomaterials (IPCB) of the National Research Council of Italy (CNR). He majored in Pharmaceutical Biotechnology at the University of Napoli "Federico II" (Italy) and earned a PhD in Pharmaceutical Science from the same university. Before joining IPCB-CNR, Dr Catanzano worked for the University of Greenwich (London, UK), University of Santiago de Compostela (Spain), University of Trieste (Italy) and Roche S.p.A. (Milan, Italy). His main research interests include drug delivery, nanotechnologies, and biomaterials for wound healing and tissue engineering. Over the years, Dr Catanzano's research has been funded by government agencies (MIUR, AREA science park, Royal Society) and corporations (GSK). Dr Catanzano has published several articles in scientific journals and is a guest editor for Marine Drugs and Pharmaceutics (MDPI). Most of his publications focus on the preparation and characterization of innovative wound dressing based on natural materials.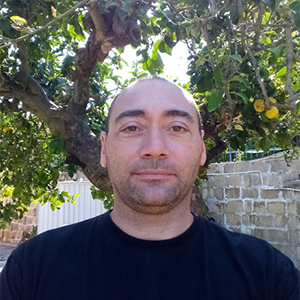 Stimuli Responsive Polymers | Biobased Additives | Biodegradable Polymers | Biocomposites
Senior researcher – SP Pozzuoli
SHORT CV
Mr. Cerruti is Senior Researcher at the Institute of Polymers, Composites and Biomaterials of the Italian National Council of Research (IPCB-CNR). He's Scientific responsible of Polymer Processing Lab at IPCB-CNR Pozzuoli, and Scientific responsible of Coating and Surface Engineering Lab at IPCB-CNR Lecco. He graduated in Chemistry and got his Ph.D. in Materials Engineering from the University of Napoli Federico II.
His main field of interest are the preparation and characterization of polymers and composites for application in packaging, sustainable agriculture, renewable energy, biomaterials. In particular, the activities are mainly devoted:
– Thermal and thermo-oxidative stability of polymers and composites;
– Light-responsive, thermoresponsive, and shape memory elastomeric materials;
– Biodegradable composites containing bio-based additives;
– Nano-structured hybrid polymers based on nanoclay and carbon nanoparticles.
He has been responsible or staff member in numerous national (PRIN, FISR, PON) and European (H2020, Horizon Europe) financed research projects. The results of the scientific activity are reported in about 100 papers in ISI journals, 2 international and 3 national patents, 5 chapters in books.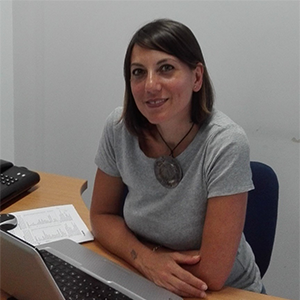 Composite materials | moulding-extrusion | thermal analysis | dynamic-mechanical analysis
francesca.cimino(-at-)ipcb.cnr.it
SHORT CV
Francesca Cimino obtained a degree in Architecture (cum Laude) at the University of Naples Federico II, subsequently she obtained the PhD in Materials and Structural Engineering, at the Department of Materials and
Production Engineering – Faculty of Engineering-University of Naples Federico II, with a thesis entitled "Preparation of composites reinforced with natural fibers intended for application in environmentally friendly construction".
Her research activity concerned the development of composite materials with biodegradable/biocompatible matrix and natural fibers aimed to realize artefacts in the field of eco-sustainable architecture and to combine and/or replacing traditional plastics items. Moreover, she is focused on:
– processing and transformation processes of polymers (i.e. hot mixing, mechano-chemical processes, molding and extrusion);
– functionalization processes of particles and tissues;
– production of polymeric compounds and composite materials and nanocomposites with performing, innovative and / or biodegradable properties;
– characterization of polymer-based materials: mechanical and dynamic-mechanical analysis, morphological analysis (scanning electron microscopy), chemical and physical analysis (differential scanning calorimetry, thermogravimetric analysis, spectroscopic analysis, fluorimetric analysis), analysis of the thermoregulating properties of materials.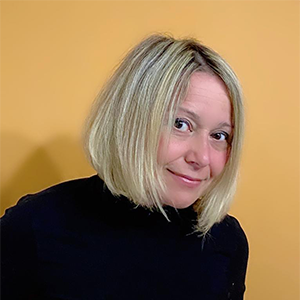 Micro and Nanoplastics | Porous Materials | Coatings | Thermal analysis | structure-properties relationships
mariacristina.cocca(-at-)ipcb.cnr.it
SHORT CV
Mariacristina Cocca, master's Degree in Chemistry in 2000 at the University of Naples "Federico II", is researcher at the IPCB-CNR.
Her research activities have been focused on the preparation, chemical-physical and functional characterization as well as the study of formulation/process/structure-property relationship in polymeric based materials such as polymorphic polymers, polymer blends, nano and microstructured composites, textile and micro/nanoplastic. Recently, her researches have been focused on:
-identification, quantification and analysis of microplastics, particularly that released from synthetic textiles;
-development of analytical procedures to identify and quantify microplastics in complex matrices (air, freshwater, seawater, wastewater, etc.);
-development and validation of different mitigation strategies for microplastic pollution: a) synthesis and development of eco-sustainable coatings to reduce release; b) design and implementation of filtration systems to remove micro/nanoplastics in different environmental compartments; c) design and optimization of recyclable-by-design polymer systems and development of sustainable recycling processes for thermoplastic polymers;
-development and characterization of smart nanostructured materials to control the release of active agents and their integration into polymeric matrices;
-design and synthesis of hierarchical micro/meso/macroporous systems with adsorption properties tailored for applications in water and air remediation;
Since April 2012, M. Cocca is scientific responsible of the Thermal Analysis Lab at IPCB-CNR. In August 2021 she was nominated by MIUR Member of the Management Committee for Italy of the COST Action CA20101-Plastics monitoRIng detectiOn RemedIaTion recovery where she is leader of the WG5 Remediation, recovery and development of sustainable alternative to plastic materials. She is co-author of about 80 scientific papers published on international journals and 3 national patents, 9 book chapters, and co-editor of 3 books published by Routledge and Springer. She has presented, as invited speaker, the results of the research activities to several National and International Conferences. She is also member of editorial boards of international scientific journals, tutor of several PhD students, research fellows at IPCB CNR and tutor of master and PhD thesis.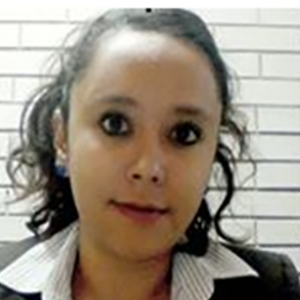 Biomaterials | drug delivery | protein-based materials | electrofluododynamic technologies
Temporary 

researcher

– SS Napoli/Pozzuoli
cdiriczalli(-at-)gmail.com
SHORT CV
From 2016 to 2020 Early-stage researcher under the frame of Innovative Life Science PhD Program in South Italy (INCIPIT) Co-fund Horizon 2020 INCIPIT-Marie Sklodowska Curie Actions, I worked on the Development of protein-based biomaterials (fibers, particles) through electrofluidodynamic techniques. In vitro characterization (Viability, cell material-interaction, cell proliferation and differentiation) for their use in tissue engineering and drug delivery systems.
During 2020 to 2021, researcher fellow for postdoc activities in the research program:"AMICO-Additive Manufacturing and Automation Process for Hybrid Composite Materials", national operational program "Research and Innovation" 2014-220 (PON R&I 2014-2020) working for the optimization and preparation of loaded particles by electrofluidodynamic technology for drug release systems.
Currently, I am working on the development of systems for cell culture fabricated by electrofluidynamics as part of the research program "Three dimensional brain in vitro models via electrofluidodynamics –  3DNeuroglia".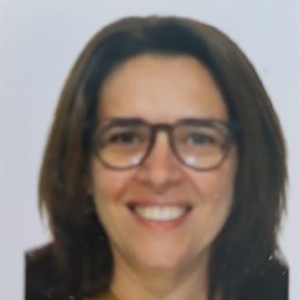 Polymer Degradation | Nanocomposites | Mass Spectrometry Characterization | Environment
giusy.curcuruto(-at-)cnr.it
SHORT CV
Giusy Curcuruto was born in Catania, Italy.
After her Master's Degree in Chemistry in 2003, she achieved a Ph.D. Degree in Polymeric Materials for Special Uses at the University of Catania in 2010.
From 2012 to 2017 she worked at IPCB and ICB with a temporary position, by acquiring skills on extraction and characterization of natural substances by LC-ESI-mass spectrometry, GC-MS, and synthesis of new organic functional compounds. At IPCB she acquired experience in degradation processes (pyrolysis, thermal oxidation and photo-oxidation) of macromolecules. To date, her main activities are focused on the characterization of polymer nanocomposites by thermal analysis (DSC, TGA), MALDI-TOF mass spectrometry, and GPC. Since 2018 she has been a permanent researcher at IPCB.
As a member of the EnjoiPol group, its research activity was also extended to the study of sustainable hybrid polymeric materials for agriculture applications.